How Will China Achieve Its Poverty Alleviation Targets?
China Today,September 14, 2018

Adjust font size:

Since China announced its goal to eradicate poverty in every corner, Chinese President Xi Jinping has emphasized that efforts should be devoted to solving concrete problems, and results be reported accurately. Xi stressed that only in this way, could the efforts truly gain public recognition and stand the test of time. Xi analyzed the issue from the perspectives of ensuring full and strict governance over the Party and modernizing the country's system and capacity for governance and poverty reduction.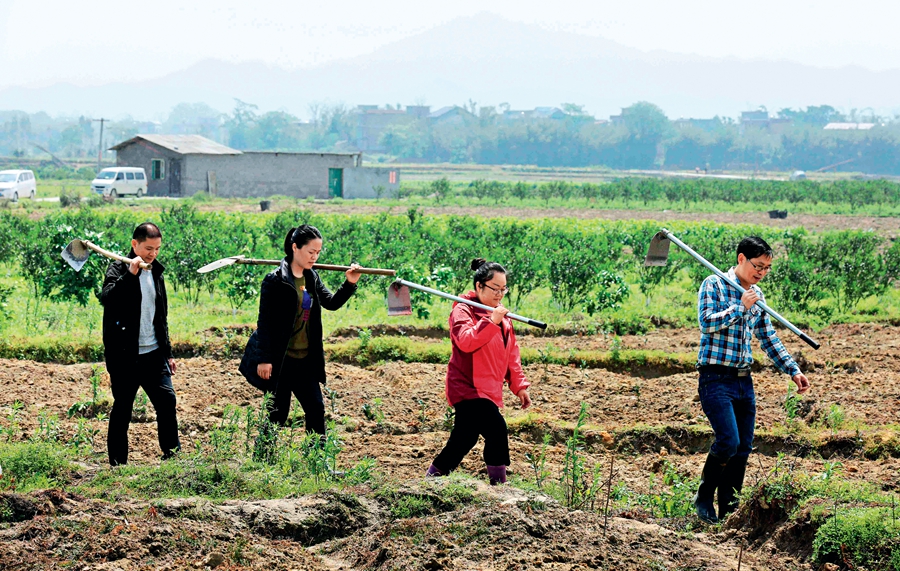 CPC members and cadres head for the fields to help plant kumquats in Hele Village of Rong'an County, Liuzhou City in Guangxi Zhuang Autonomous Region, on April 16, 2018.
In October 2017, at the 19th CPC National Congress, Xi drew a key conclusion that China had made decisive progress in its fight against poverty, and also stressed that poverty alleviation should be clearly aimed, and effective. In February 2018, on an investigation tour, Xi went to Liangshan Yi Autonomous Prefecture of Sichuan Province, which had long been trapped in dire poverty. Shortly afterwards, he chaired a seminar in Chengdu on targeted poverty alleviation, mapping out a plan for the next three years, requiring poverty reduction to be targeted, focused, rule-abiding, and subject to strict supervision. As to areas and people in desperate need, Xi said not a single village or citizen in extreme poverty should be left behind.
Xi's talks and instructions on poverty alleviation serve as an important part of the Xi Jinping thought on poverty relief. They work as guidance to those who help combat rural poverty on the front lines.
In June 2018, the CPC Central Committee and the State Council issued instructions on how to wipe out poverty in the next three years. It aims to forge top-level design of poverty relief with detailed policy measures, while, being cognizant that the key always lies in implementation, which can be summarized as "four adherences," "three transformations" and "two systems."