Chinese Wisdom in Global Economic and Trade Rules
China Today,May 28, 2018

Adjust font size:

IT was the best of times, it was the worst of times," Chinese President Xi Jinping quoted Charles Dickens in his keynote speech at the annual meeting of World Economic Forum in Davos in January 2017. In conclusion, he denoted, "We should not lose confidence or run away from responsibilities. We should join hands and rise to the challenge," signaling China's resolution to further contribute to globalization.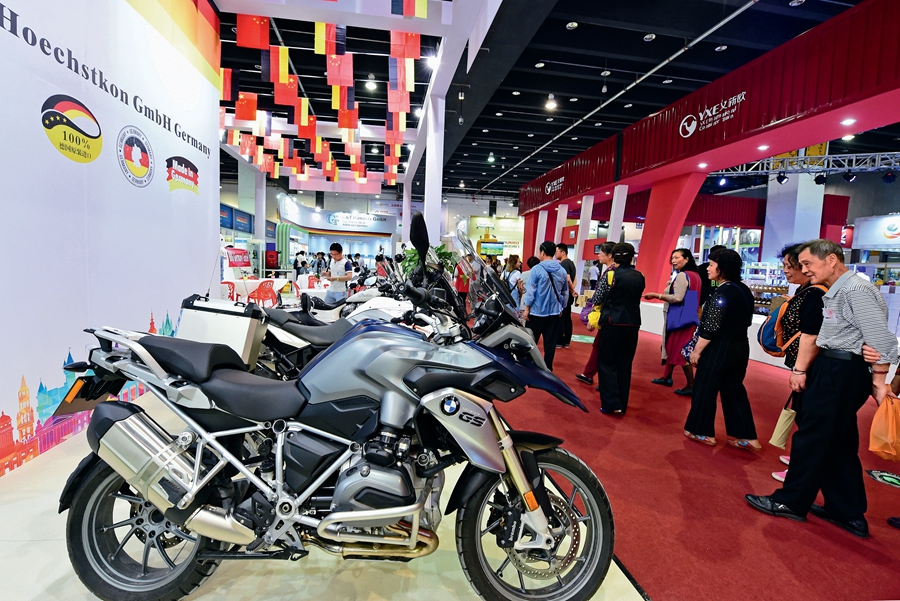 Imported motorcycles on display at the German Pavilion in China Yiwu International Commodities Fair on May 6, 2017.
As a beneficiary and a proponent of globalization, China works together with the international community to solve problems emerging in the process of globalization. In economic and trade fields, China stands firm on maintaining a multilateral trading system and has accelerated the building of a high-standard network of free trade zones (FTZs). In addition, China has put forth the Belt and Road Initiative and offers Chinese wisdom to APEC, G20, and BRICS.