Tips in Lhasa
China Today,October 23, 2017

Adjust font size:

Jokhang Temple: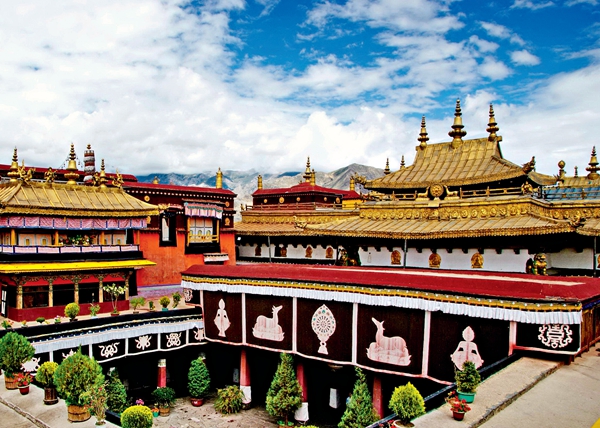 The grandest work of architecture from the Tubo Kingdom is also Tibet's earliest wood-and-earth construction. Located at the center of Lhasa's old town, it is the foremost Tibetan Buddhist monastery, and the reason why Lhasa is known as "Sacred City." Jokhang Temple reached its present scale after centuries of expansion.
Combining the architectural styles of Tibet, Tang Dynasty China, Nepal, and India, it has become an ancient archetype of Tibetan religious architecture. The temple houses statues of Songtsen Gampo and his two wives Princess Wencheng and Princess Bhrukuti, and also the murals titled "Princess Wencheng Enters Tibet" and "Jokhang Temple under Construction." Constantly heaving with devout believers, in 2000 the Jokhang Temple and the Potala Palace were listed as world cultural heritage.