Xi encourages foreign graduates of Chinese institute to be leaders at home
CGTV,October 19, 2017

Adjust font size: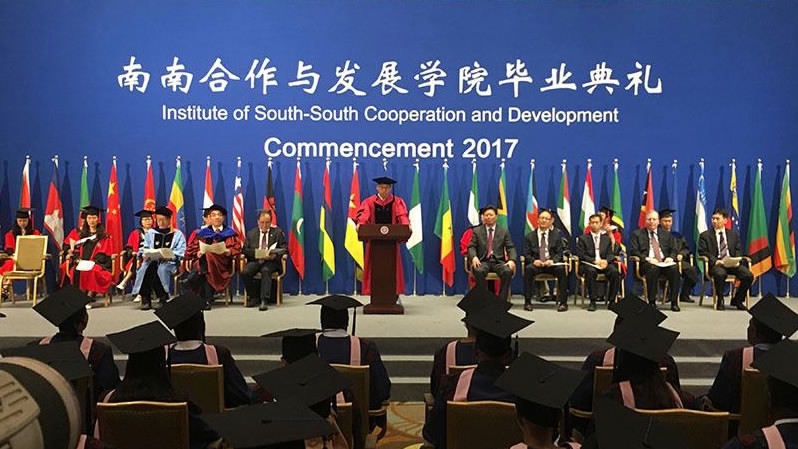 Chinese President Xi Jinping has encouraged graduates of the Institute of South-South Cooperation and Development at Peking University to be leaders of reform and development in their own countries.
Xi announced the establishment of the institute during a series of summits commemorating the 70th anniversary of the United Nations in 2015.
In an effort to train high-end talent for developing countries, the institute admitted 48 government officials, lawmakers, financial professionals and scholars from 27 developing countries in Asia, Africa, Latin America and Europe for master's and doctoral degrees in September 2016.

The institute's first 26 postgraduates read out a thank-you letter to Xi at the beginning of their studies in July, thanking China for giving them the opportunity to learn more about the country's experiences in reform and opening-up.

"South-South Cooperation is a great cause for developing countries to grow stronger together and tackle challenges," Xi said. "China will give full play to the role of the institute and help developing countries to find a path of common development and prosperity."

"Your mission is to explore a sustainable development path that suits your own country and become leaders of national reform and development," Xi said.