Out of Poverty
CHINA TODAY,September 04, 2017

Adjust font size:

E-commerce Promoting Mountain Products

Huang Xiaohua lives in Hongshi Village of Huangyou Township, and has set up a cooperative specializing in bamboo fungus cultivation. In 2016, Huang turned to e-commerce to help low-income families rise from poverty. Farm products sold online have been well received in the market. Their profit margin has increased by 42 percent over the year before."Thanks to this e-business platform, we no longer worry about marketing," said Huang. In 2016, 45 low-income families bought shares in Huang's cooperative from their poverty relief fund.

"There are three sources of earnings for low-income families who become shareholders now, namely, land rent, e-commerce revenues, and industry bonuses," villager Huang Zhaolong explained. These earnings can increase the annual income of each household by RMB 1,500.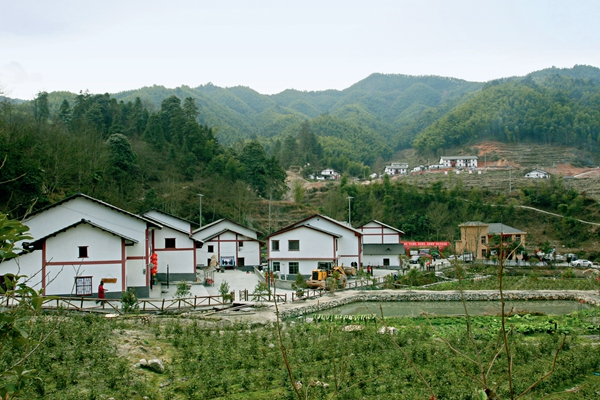 A new look for Shenshan Village.
Along with the prevalence of e-commerce and financial development, Jinggangshan now has18 e-business service sites radiating to35 poor villages. In addition, it has established an express mail route to ensure the delivery of quality agricultural products to more consumers out of the mountainous areas.