Discover China through Its Rock Bands
China Today, January 23, 2017

Adjust font size:

I first met Eric de Fontenay one winter evening last year in a bar on Beijing's Nanluoguxiang (literally South Gong and Drum Lane).

I had gone there with a friend after work to see a Canadian band perform. We and the 20 or so other people in this small live music venue fell under the spell cast by band vocalist Jessica's singing, guitar playing and strumming on the koto, a Japanese zither-like instrument. Later we got chatting to Eric, the band's agent.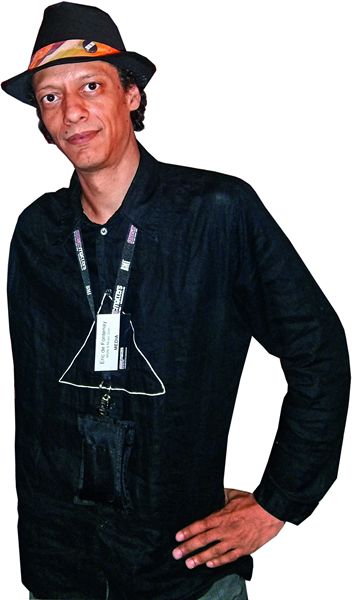 Eric first came to China at the end of 2008.
From New Yorker Eric's functional attire of sports shoes, bomber jacket, and backpack, he could easily be mistaken for a budget traveler in China. Exhibitions at the almost century-old China Institute, the oldest of its kind in NYC, along with Zhang Yimou's films from the 1980s, had whetted his curiosity about the Middle Kingdom.
Eric's first trip to China was at the end of 2008. Invited, in his capacity as music impresario and founder of a music company, to be media sponsor at a Hong Kong music festival, he flew over from the Big Apple. His curiosity further piqued, he headed north after the festival, and his first trip to the Chinese mainland soon brought him to the ancient "Northern Capital" – Beijing.
"A Little Stir-fry, Anyone?"
Eric checked into a hotel near the Temple of Heaven in southern Beijing. He felt thrilled to be walking along the street with Chinese people of all ages in various styles of dress. He said he felt like exclaiming, "Wow! I'm really here in Beijing!"
Eric had no interest in visiting popular tourist destinations during his 10-day trip. He was instead intent on surfing the web to find where the local indie bands were playing. It was by sheer chance that this newly arrived traveller, who could not read a single Chinese character, came upon the douban.com platform, which told him all he could possibly hope to know about the local indie musical talent.
"After finding loads of info on band performances, I listened to some songs online and downloaded a few. Even though I didn't understand the lyrics, I could relate to the emotions inherent in the music. It was so amazing. I fell totally in love with the scene here! And all this intelligence was readily available at the mere touch of a button."