Guizhou farm products made more easily available in Beijing
China Daily, October 24, 2016

Adjust font size: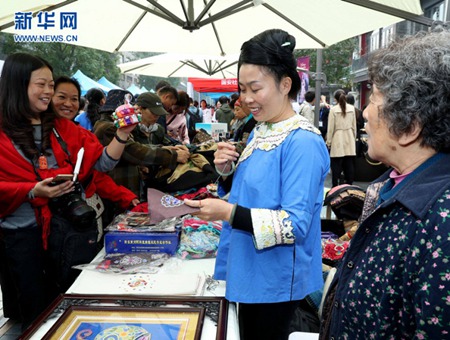 A woman of the Miao ethnic group from Guizhou showcases her embroidery skills in Beijing on Oct 16. [Photo/xinhuaent.com.cn]
Guizhou agricultural products have been made more readily available to people in the Chinese capital Beijing, after more than 10 Guizhou businesses signed agreements with e-commerce platform Guo'an Community on Oct 16.
Products such as pepper sauces, dried bean curd, and dragon fruit will now be available for people to order online as a result of the deals worth some 400 million yuan ($59.36 million).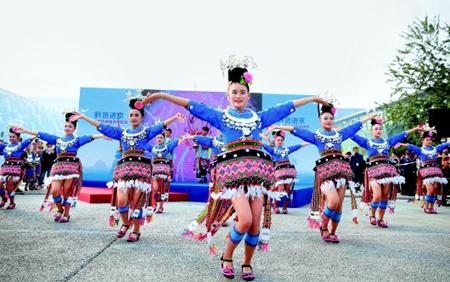 Dancers in ethnic dress perform for Beijing residents on Oct 16. [Photo/ gywb.cn]
Providing Guizhou companies with a platform to better connect with consumers in the capital, is part of a government project aimed at alleviating poverty and improving social welfare for many communities across Guizhou province.
To celebrate the deal, a launch ceremony was held in Beijing on Oct 16.