Cancer places 100b yuan strain on nation's economy
China Daily, February 5, 2015

Adjust font size: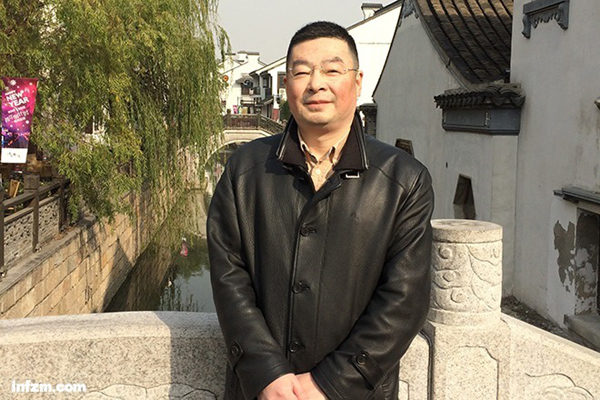 An undated photo shows Lu Yong, a leukemia patient who reportedly purchased unlicensed anticancer drugs overseas for himself and other patients via an illegal credit card, in Wuxi, East China's Jiangsu province.[Photo/infzm.com]
Cancer cases are rising rapidly in China and are estimated to cost the country 100 billion yuan ($15 billion) a year, according to health organizations and experts.
The World Health Organization, marking World Cancer Day, which falls on Feb 4, said more than 3 million Chinese develop cancer each year and 2.2 million of them die.
In large cities like Beijing, the average medical cost for each cancer patient is up to 300,000 yuan. Many patients abandon treatment because they cannot afford it.
"(The 100 billion yuan) is definitely an underestimate, but cancer is on the rise, for sure," said Wang Jinwan, a physician at the Chinese Academy of Medical Sciences' Cancer Institute and Hospital.
Chen Wanqing, director of the National Central Cancer Registry under the National Health and Family Planning Commission, said deaths from the disease place not only a burden on patients' families but also on the national economy, to the tune of more than 100 billion yuan a year.
Lung cancer is the most common type diagnosed among Chinese men and the leading cause of cancer deaths in China. Among women in the country, breast cancer is the type most commonly diagnosed and one of the deadliest.
Bernhard Schwartlander, the WHO representative in China, said, "The growth of cancer in China is ferocious. We must do all that we can to prevent cancer and spare as many Chinese families as possible the heartache, pain, suffering and financial hardship of a cancer diagnosis."
He referred to the case of Chinese singer Yao Beina who died from breast cancer on Jan 16 at age 33.