IPRCC: cooperation to accelerate poverty reduction
Chinagate.cn,July 02, 2018

Adjust font size: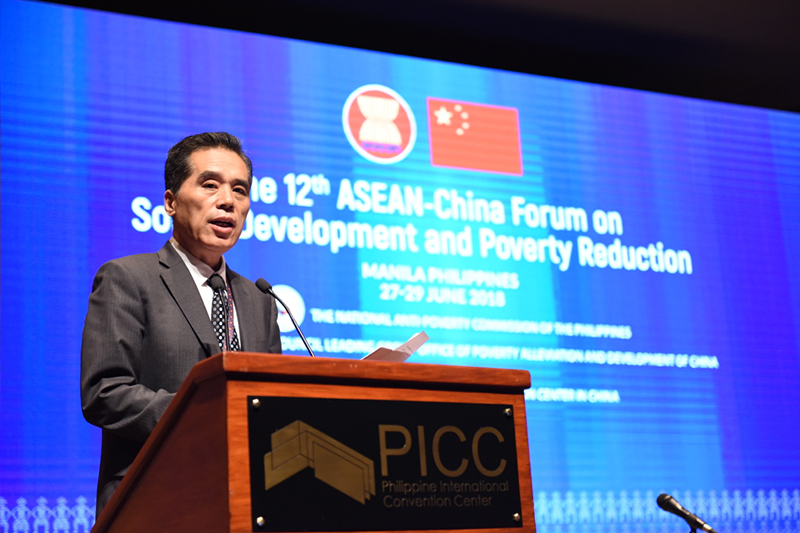 Cooperation is an effective way to accelerate poverty reduction, said Dr. Tan Weiping,deputy director-general of International Poverty Reduction Center in China (IPRCC).
He made the remarks at the 12th China-ASEAN Forum on Social Development and Poverty Reduction Wednesday in Manila, Philippines. The forum aims to strengthen China-ASEAN cooperation by discussing issues like rural rejuvenation, rural-urban poverty linkages and trade liberalization.
Tan said poverty reduction is a common challenge faced by China and ASEAN countries in their development process. He said that while China-ASEAN poverty reduction efforts have made big achievements, challenges are also obvious.
He added that multi-dimensional poverty is still prevalent in the region, adding that unfair economic growth, rising unemployment rates, struggles of public service coming with urbanization, natural disasters and pollution thwart poverty relief efforts.
According to Tan, China has established an institutional paradigm and implemented the targeted industrial poverty alleviation program to advance poverty reduction.
"Deepening exchanges and cooperation between China and ASEAN countries in poverty reduction and building a 'China-ASEAN community of shared destiny' have become one of the regional solutions for poverty reduction," said Tan. "Countries in the region must jointly face common challenges."