Green Houses Effective
Adjust font size:
London will build two houses at the 2010 Shanghai Expo that will not need conventional electricity and water supplies but instead make use of the sun, wind, biotic energy and rainwater.They will be London's Urban Best Practices showcase for the event.
Zero Fossil Energy Developments, a British organization based in Northampton that promotes sustainable architectural ideas around world, yesterday unveiled plans for the houses in Shanghai.
The two three-story houses on the Puxi side of the Expo site will cover a total area of 2,500 square meters.
They will have slanted rooftops covered with plants and solar panels.
Eleven windmills on each of the rooftops will bring fresh air into the houses.
Restaurant leftovers will be used for power generation.
Visitors will be able to see the process of how the leftovers are turned into electricity, according to Chen Shuo, director of the organization and general coordinator of the Expo pavilion.
In order to decrease the carbon dioxide emissions and realize sustainable development, the Expo site had introduced many methods to make use of natural resources and save energy through solar power, wind effects and Huangpu River water, local experts told a Sino-Sweden symposium yesterday.

An artist's rendition of London's Urban Best Practices showcase [expo2010.cn]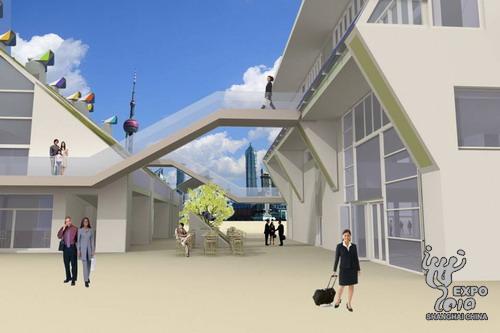 An artist's rendition of London's Urban Best Practices showcase [expo2010.cn]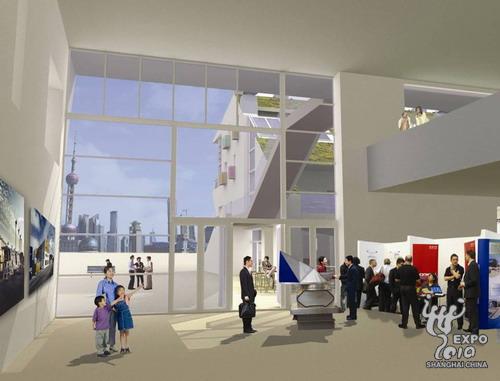 An artist's rendition of London's Urban Best Practices showcase[expo2010.cn]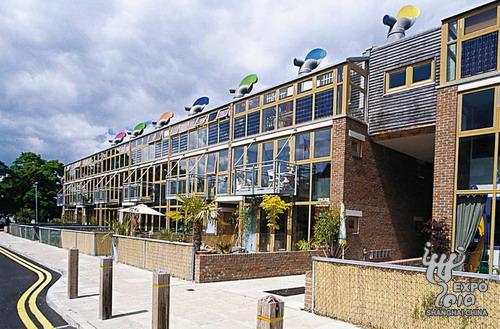 BedZED community [expo2010.cn]

(en.expo2010.cn)