Hamburg Home
Adjust font size:
For the the Urban Best Practices Area of the World Expo 2010, Germany's Hamburg will build an energy self-sufficient building which will have zero gas emissions.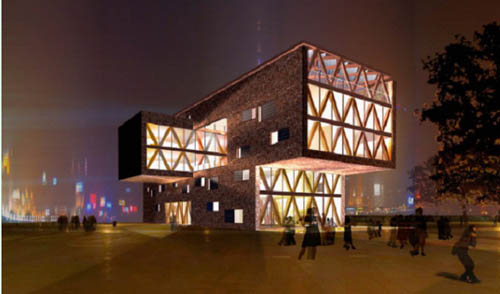 Called "Hamburg Home," the building will use renewable energy to create a desirable environment and it will not have heating facilities or air-conditioning inside.
"It will incorporate both living and office functions and will be highly sustainable and eco-friendly." Luedemann said Hamburg hopes to showcase its efforts in energy efficiency and in helping to curb global warming.
Luedemann said the inspiration for the proposal came from the city's "HafenCity" project, where old buildings on the waterfront of the River Elbe are being renovated into modern environmentally friendly buildings with advanced technology.
The program is one of the largest urban restructuring projects in Europe in the 21st century and will take another 10 years to complete. It involves residential and commercial sections.
Luedemann said the cost of this kind of building is 5 to 10 percent more than for a traditional structure.
(en.expo2010.cn)