Iceland Pavilion
Adjust font size: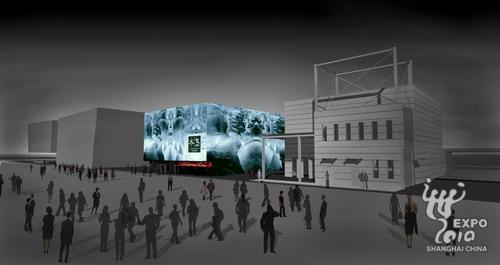 An artistic rendition of Iceland Pavilion [en.expo2010.cn]
Hard times and budget cuts aside, Iceland is geared up a whiz-bang showcase effort for the 2010 Shanghai World Expo.
Iceland, badly affected by the global economic crisis, had to prune its Expo spending by about half to US$2 million, the top official for the nation's Expo participation said yesterday.
The Shanghai Expo organizer yesterday handed over a 500-square-meter pavilion space to Iceland, which the country will decorate into an "Ice Cube," similar to China's National Aquatics Center, or Water Cube.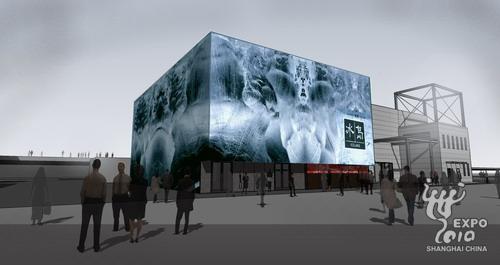 An artistic rendition of Iceland Pavilion [en.expo2010.cn]
Iceland was convinced that the Expo would help the country fight its way out of economic woes, said Gunnar Gunnarsson, ambassador of Iceland and commissioner general for Iceland for the Expo.
Iceland would set up a business center in the pavilion to seek opportunities, said Hreinn Palsson, the country's deputy commissioner general and pavilion director.
It would introduce how Iceland used clean renewable energy, in its pavilion, Palsson said.
The Icelandic government will allocate two-thirds of the budget.
The Iceland pavilion theme is "Pure Energy -- Healthy Living."
(en.expo2010.cn)