Alipay Snatches Online Payment Crown from PayPal
Adjust font size:
Alipay.com Co Ltd, the online payment subsidiary of Alibaba Group, has become the world's largest online payment company, beating PayPal, said Wang Gang, general manager of the merchant division of Alipay.com.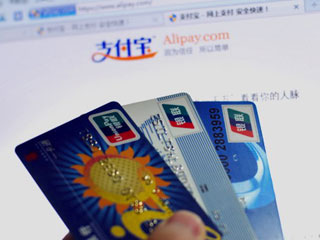 Alipay, an online payment subsidiary of Alibaba.com, has recently surpassed PayPal in terms of transaction volume.
Alipay has more than 500 million registered users, processes seven million transactions every day and has a daily transaction volume of 2 billion yuan (US$302 million), Wang said at a news briefing on Tuesday.
"The figures have surpassed PayPal in terms of the number of registered users and the transaction volume," he said.
Alipay's performance surpassed the expectations of Shao Xiaofeng, former president of Alipay.
He said in an interview with Reuters last year that he expected Alipay to overtake PayPal in 2011. The company, which already has a presence in many Southeast Asian countries, as well as in Europe and South Korea, wants to expand further into overseas markets, said Zhang Zhenghua, senior director of the business development department of Alipay.
"We have cooperated with more than 300 overseas institutions," said Zhang.
"Big moves will be launched worldwide next year, not only in terms of the number of business partners, but also geographically," Zhang added.
Most of Alipay's overseas transactions are still orders from Chinese buyers, such as purchases of clothes in other countries, said Zhang. The contribution from the global market remains small for Alipay, he said.
While Alipay is setting its sights on the global market, PayPal, its major international rival, has also quickened its pace in China's online payment market.
In an interview with the Wall Street Journal in September, eBay Inc Chief Executive John Donahoe said China has become one of the fastest-growing markets for the company's PayPal business.
The total transactions in China through the online-payment system rose 88 percent in the first half.
PayPal processed more than US$2 billion in transactions to China in the first half of this year, the bulk of which involved transactions between Chinese merchants and overseas buyers, said Donahoe.
(China Daily November 25, 2010)