Better Access to Finance for Small Businesses in 2009
Adjust font size:
Access to finance for China's small enterprises generally improved in 2009, but still was not good enough, said the country's top banking regulator on Tuesday.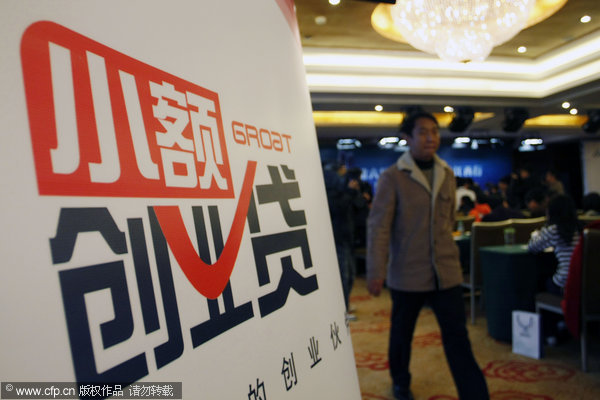 [CFP/CFP]

 
Outstanding loans to small Chinese enterprises added to 5.8 trillion yuan (US$849 billion) as of the end of 2009, China Banking Regulatory Commission (CBRC) said in a statement posted on its website.
The figure accounted for 22 percent of total corporate loans by the end of last year, 1 percentage point higher than a year ago, said the CBRC.
The CBRC data showed that the growth rate of new loans to small enterprises in 2009 was 5.5 percentage points higher than that of the total corporate lendings and 0.61 percentage higher than all lendings.
China has set a target of keeping the growth rate of new small business loans higher than that of all loans in 2010, and the amount of new loans should be bigger than the previous year, said the CBRC.
"Small enterprises" in China refers to those with assets worth less than 10 million yuan or annual sales less than 30 million yuan, according to a CBRC document.
Last December, China promised to help improve the financing mechanisms to help small and medium enterprises (SMEs), as they were worst hit by the financial crisis and have had difficulty securing loans as commercial lenders preferred state-owned enterprises and large key projects, as the risk was not as great.
SMEs refers to enterprises whose annual business revenue is below 300 million yuan. But in retail and accommodation industry, the maximum annual business revenue is 150 million yuan for an SME.
(Xinhua News Agency February 24, 2010)