China to Guarantee Subsistence for Low-income Groups
Adjust font size:
China's Ministry of Civil Affairs (MCA) has ordered measures to offset the impact of inflation on "people with difficulties" to ensure their ability to subsist, especially during the New Year and the Spring Festival.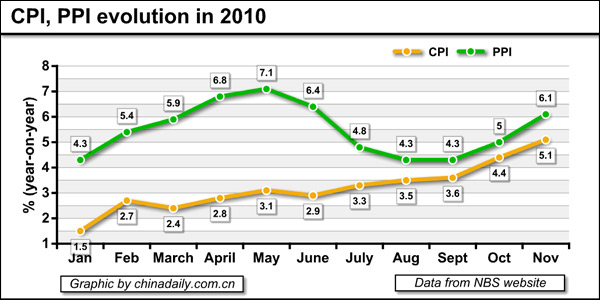 Rising food costs alongside other factors have been driving up China's inflation. For instance, the consumer price index (CPI) increased by 5.1 percent last month, hitting a 28-month high.
In a recent notice to local civil affairs authorities, the MCA ordered "effective measures" to minimize the impact of inflation on low-income groups and other groups of people having financial difficulties.
Civil affairs authorities should set proper living allowances for these groups by assessing the impact of rising prices on their lives, the notice said.
Further, a mechanism that ensures living allowances are raised at the same rate as rising prices should be established, and the amount of living allowances should be raised.
The notice also ordered local civil affairs authorities to rescue the homeless in cities and help them throughout the winter.
The Spring Festival, also known as the Chinese Lunar New Year, will fall on Feb 3, 2011. It is the most important festival for people of Chinese origin as it is an occasion for reunions of family members, relatives and friends.
(Xinhua News Agency December 31, 2010)