More Efforts Urged to Protect Wuliangsuhai Wetland
Adjust font size:
Huge ecological benefits
The area of bulrush is 150 square kilometers and it is home to nearly 200 species of birds such as grey Herons, mute swans, wild ducks, and the lake itself is home to over 20 species of fish.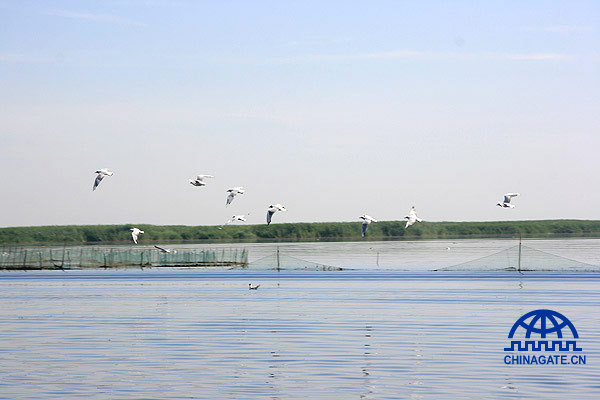 Photo taken on July 17 shows Wuliangsuhai Wetland is heaven for birds. [CnDG by Jiao Meng]
 

"Statistics shows that this wetland provides about 0.1 billion m³ water to the Yellow River in the dry season per year, which is crucial to maintain humidification in this semiarid area," Yang explained.
He reckoned that if this wetland disappeared, it would be a critical strike to eco-environment in this area, and lots of birds would lose their food source and habitat.