China sees no large-scale withdrawal of foreign investment
Xinhua,May 22, 2020

Adjust font size: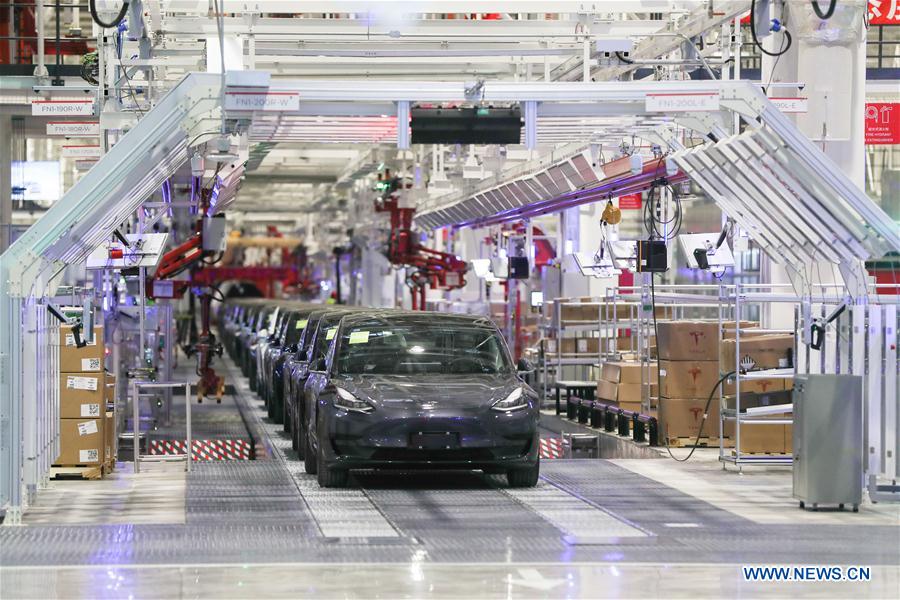 Photo taken on Jan. 7, 2020 shows China-produced sedans at Tesla's gigafactory in Shanghai, east China. [Photo/Xinhua]
China has not seen large-scale withdrawal of foreign investment despite the impact of the COVID-19 epidemic on foreign businesses operating in the country, a spokesperson said Thursday.
China's advantages of utilizing foreign capital remain unchanged, said Zhang Yesui, spokesperson for the third session of the 13th National People's Congress, at a press conference, noting that foreign firms are still bullish on China, and their confidence in long-term business development in China has not changed.
Economic globalization is in line with the trend of history. The coronavirus will influence economic globalization in many ways with complicated impacts, but it will not reverse the historical trend, said Zhang.
He also noted that the existing structure of global industrial chain is formed through long-term interaction of various factors and the efforts and choices of enterprises all over the world, which can not be changed by any countries.
China will continue to uphold multilateralism, safeguard free trade and investment and multilateral trading system, and facilitate the reform and improvement of global governance system, he added.