[Ambassadors on fighting COVID-19] UAE: China a 'valuable' player in fighting COVID-19 globally
China.org.cn/Chinagate.cn by Wang Donghai,Zhang Weilan,Xu Lin,March 30, 2020

Adjust font size:

Ali Obaid Al Dhaheri, Ambassador of the United Arab Emirates to China, recently gave a written interview with China.org.cn about the COVID-19 epidemic. He commended China on its knowledge sharing and helping the world to tackle the novel coronavirus collectively, saying China is demonstrating itself as a valuable and considerate global player in this time of crisis.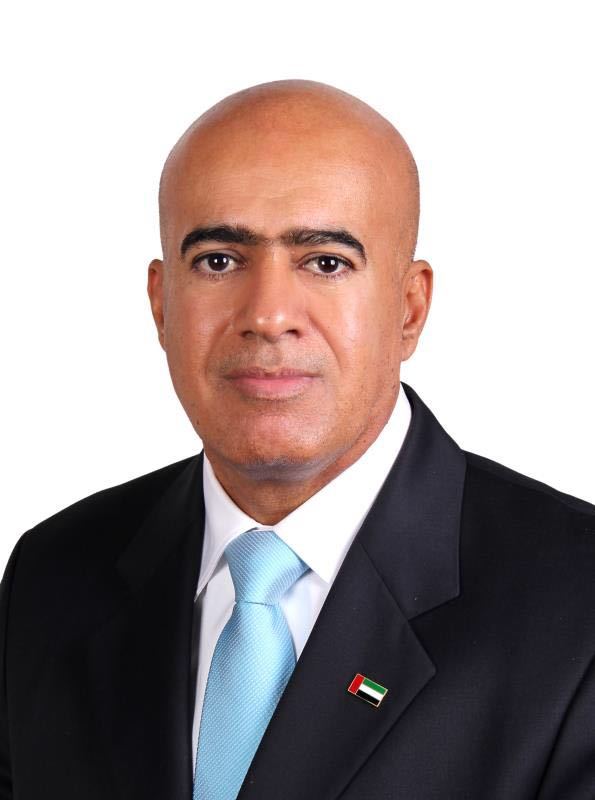 Ali Obaid Al Dhaheri, Ambassador of the United Arab Emirates to China
China.org.cn: How do you think the world's countries should collaborate in the battle against the COVID-19 epidemic as it spreads and becomes a common challenge for the international community?
Ali Obaid Al Dhaheri:Collaboration is certainly a key word here and this is vitally important. We should remember that humankind has made great progress in the post-war period with world cooperation providing widespread benefits to everyone. We have seen a miracle of improvements in the human condition, for example, China has lifted 800 million people from absolute poverty, a true miracle of poverty reduction in human history.
The international order has many structures in place including the United Nations, the World Health Organization, the World Bank and countless more governmental and non-governmental organizations.
The world has proved time and again its ability to build towards a positive future and the message building a community with a shared future for humanity from President Xi Jinping is an extremely strong and positive message in the spirit of shared humanity. Like China, the UAE believes in a globalized world with benefits for all.
At this time, the international community can utilise these multiple structures as a positive framework through which we can coordinate on this particular issue. It just requires goodwill and good sense, to work together with a common goal in mind, one which unites all of us. This virus requires connectedness, alignment and a collective global effort to defeat it.
Such a time requires putting aside pre-existing differences and narratives. This pandemic is beyond cultures, borders and nations and as such requires coordination over and above all of these aspects.
An important area to work together on is science and technology – collaboration on research into the nature of this virus and how to alleviate medical challenges. Related to this, there should be a concerted collective global effort towards vaccine development, sharing research and analysis will accelerate steps in this regard.
The pandemic itself is a proof of our interdependence. So, a global pandemic demands global coordination.
We know that if this disease takes hold in these countries, there could be significant sickness and loss of lives. But that is not inevitable. Unlike any pandemic in history, we have the power to change the way this goes.
China.org.cn: China has kept the concept of humanity's shared future in mind, released information about the COVID-19 virus in a timely manner, and shared its experiences related to prevention and control, diagnosis, and treatment since the outbreak emerged. What is your opinion of these kinds of efforts and contributions?
Ali Obaid Al Dhaheri: The People's Republic of China has been a valuable global player during this time of COVID-19 outbreak. Essential contributions have been made for example to share the genetic sequence of the novel coronavirus, which will be of great importance for other countries to use in developing specific diagnostic kits. This has helped universities, researchers and the medical industry from around the globe gear up towards vaccine development.
Respective countries should contribute towards a global network of cooperation. China has great value to contribute to this with some of the leading education, scientific technology and research institutions in the world.
Additionally, China has demonstrated it is a good global citizen by sharing its experiences and offering support – it is precisely this kind of global cooperation that will get us through this together as a global community. It costs relatively little but will help us all – what benefits others benefits all.
China has been supporting countries on every single continent around the world, not only with medical requirements and aid, but also experts comprehensively outlining effective anti-virus practices.
Chairman of the EU-China Friendship Group in the European Parliament Jan Zahradil has also communicated China's experience in carrying out rapid and precise detection of the virus and providing adequate protection for the medical staff will provide the most efficient help for Europe to combat the epidemic.
In my opinion, China is demonstrating its value as a considerate global player in this time of crisis, with its knowledge sharing and helping the world to tackle this collectively. Their efforts should be commended.