Special surgery conducted amidst the battle against COVID-19
en.chinagate.cn by By Sun Fang,March 05, 2020

Adjust font size:

Sheyanghu People's Hospital chief surgeon Liang Jibing began performing a laparoscopic appendectomy at7:30 p.m. on Feb. 19 and had tears in his eyes by the time the procedure was over. The operation had been a success, but the patient was his very own daughter, Liang Yujing.

Liang Jibing is the vice president of the hospital and his wife Li Daofen is a doctor of preventive medicine at the same medical institution that her husband works at, which is located in Sheyanghu township, Baoying county, Yangzhou city, Jiangsu province. The couple have been devoted to the battle against the COVID-19 epidemic ever since it emerged, and their daughter usually takes care of herself these days. Her mother and father trust her and are confident about her ability to look after herself and attend to her schoolwork.

"I will have my meals on time and study hard," the girl told her parents when she became aware of their new schedule. She continued: "Don't worry about me while you are fighting the epidemic. Protect the world, and I will take good care of myself." Liang Jibing and Li Daofen stated that she tends to be very considerate and has obeyed them without complaining since she was a child. Their daughter does well in school and has been preparing to take the college entrance examination later this year.

Liang Yujing was happy with her new routine until she developed abdominal pain early in the morning on Feb. 19. She thought it was probably just diarrhea and that drinking some hot water would provide some relief. The hardworking student did not want to bother her parents and tried her best to continue with her day.

She eventually called her mother at about 9:00 a.m. when she could no longer tolerate the severe pain that she was experiencing. She explained the problem and mentioned that she felt too exhausted to participate in the online classes that her teachers have been conducting since the COVID-19 outbreak emerged.

Li Daofen felt anxious when she received the call and took the rest of the day off so she could pick up her daughter and take her to the hospital for an examination. Doctors determined that the girl had acute appendicitis and was in need of immediate surgery. As fate would have it, Liang Jibing ended up being the person who performed the surgery.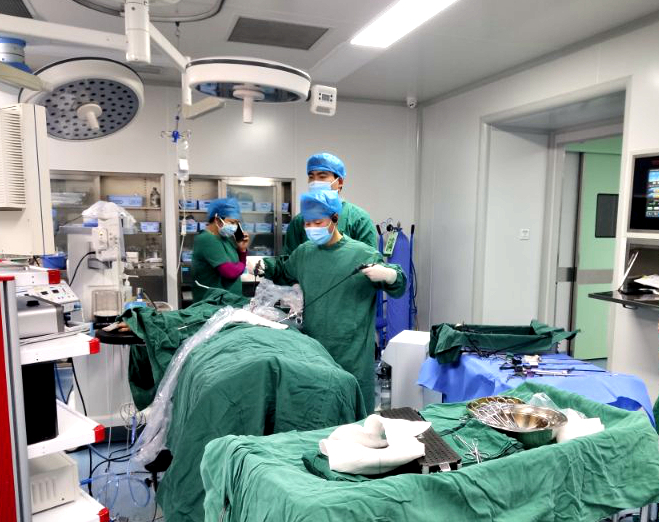 Surgeons and nurses prepare for surgery. [Photo courtesy of Sheyanghu township government]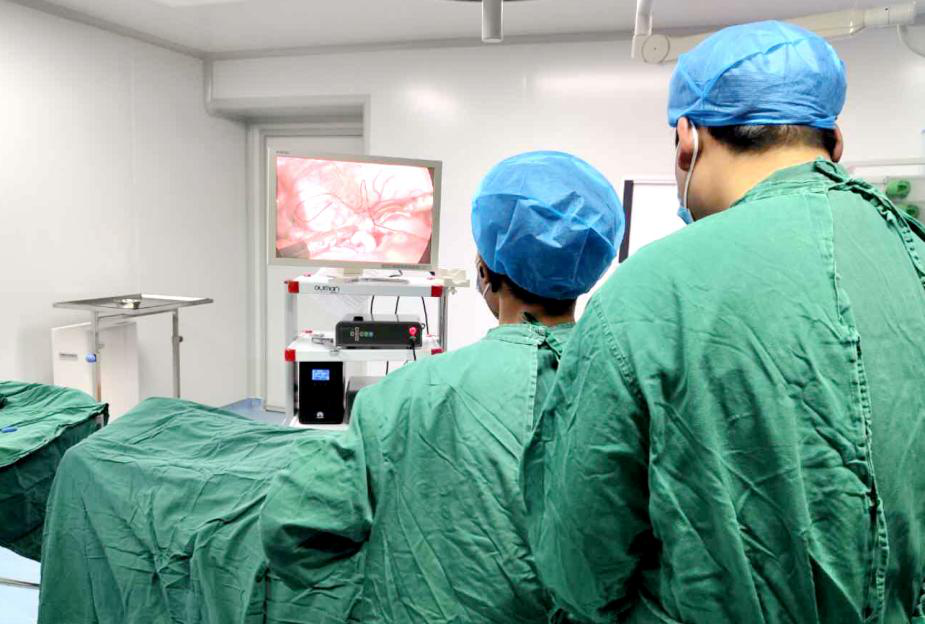 Liang Jibing performs the laparoscopic appendectomy on his daughter. [Photo courtesy of Sheyanghu township government]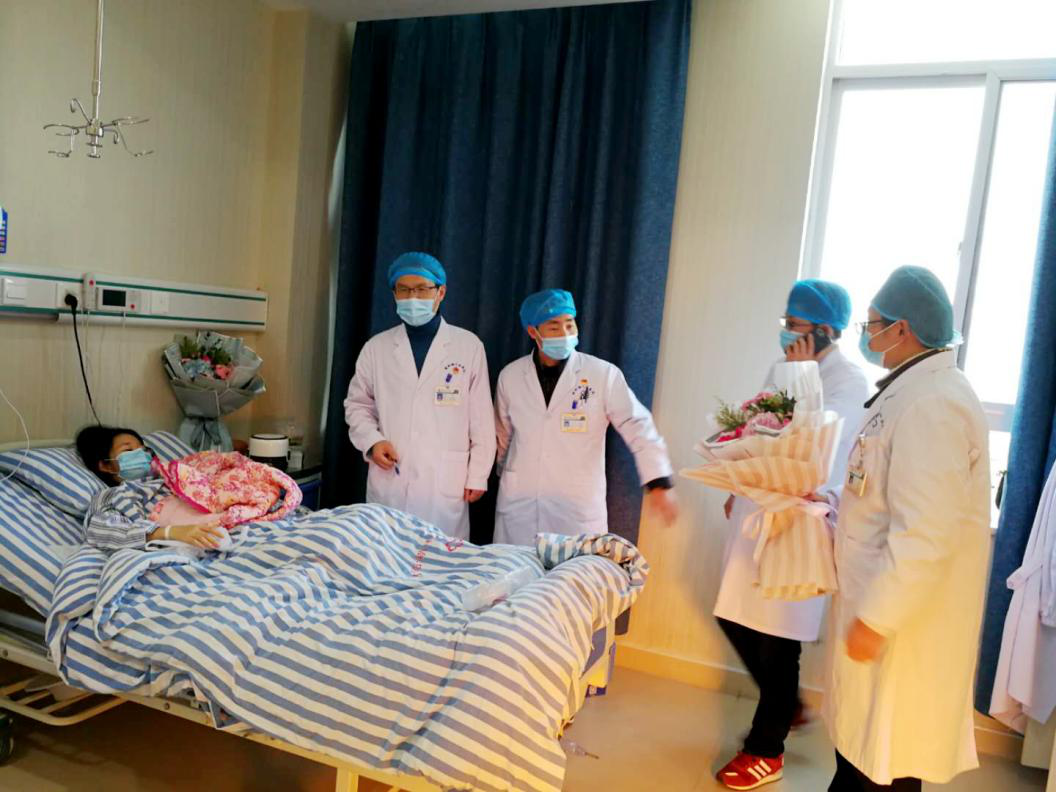 Hospital director Chen Chao visits Liang Yujing on behalf of its staff. [Photo courtesy of Sheyanghu township government]
Liang Jibing and Li Daofen were granted two days of leave so that they could take care of their daughter, but they declined. Liang explained:"The procedure that I performed on her is minimally invasive. She will receive good medical care from the nurses at the hospital and will recover soon. We are needed in the battle against the COVID-19 epidemic and will spend more time with our daughter after the outbreak is over."
(Lin Sen and Xu Cheng also contributed to this story.)