China to conduct medical service operations in Djibouti
Xinhua,November 29, 2019

Adjust font size: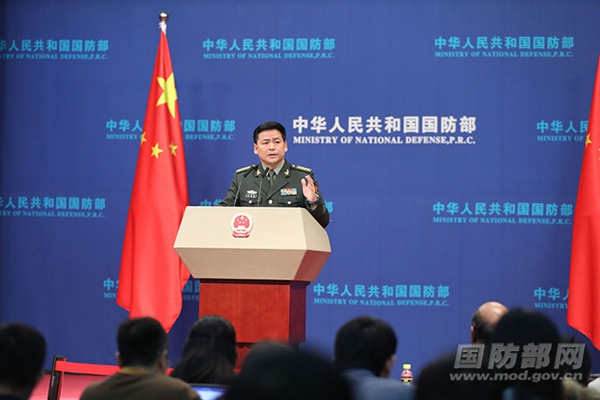 Senior Colonel Ren Guoqiang speaks at a routine press conference on Nov. 28 in Beijing. [Photo/mod.gov.cn]
The Chinese People's Liberation Army support base in Djibouti will cooperate with Djibouti's Ministry of Health to conduct a special medical service operation in the East African country, said a defense ministry spokesperson in Beijing on Thursday.
Senior Colonel Ren Guoqiang said that the hospital of the PLA Djibouti support base and a local hospital would work together to provide diagnosis and treatment for local patients diagnosed with cataracts from Dec.1 to Dec. 25.
"It will increase friendly relations between the two countries and help improve local medical services," said Ren.
According to the PLA Navy, China opened its first overseas military support base in Djibouti over two years ago on a decision by both China and Djibouti, which aims to support the Chinese military's naval escort, peacekeeping, and humanitarian missions in Africa and western Asia.
"Since its opening in August 2017, the support base has been actively providing public security goods and services to local communities through various means," said Ren. He added that China's establishment of necessary overseas logistics facilities is a way to fulfill international responsibilities and promote the building of a community with a shared future for humanity.
"Various operations conducted by the PLA support base in Djibouti has contributed to regional peace and stability, promoted local socio-economic development, and brought tangible benefits to the local communities," said Ren. "We will continue to carry out such actions to the best of our capacities in the future."