Hotels certified by MSC help to combat unsustainable fishing
Chinagate.cn,June 08, 2018

Adjust font size:

Shangri-La Hotels and Resorts became the first hotel group in Asia to be certified by Marine Stewardship Council (MSC) Chain of Custody (CoC) in Beijing, on Thursday.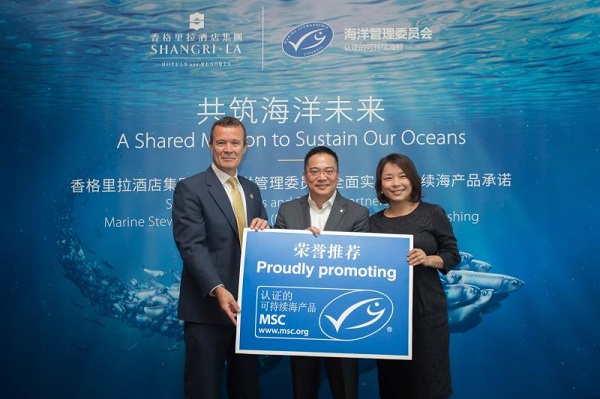 "By being the first to partner with the MSC in Asia, we hope other hotels to join us in offering certified sustainable seafood to make a positive impact in the world collectively," said Oliver Bonke,Shangri-La president & COO.
Rupert Howes, chief executive of MSC said that the leadership shown by Shangri-La was a visible commitment to meeting the globally recognized standards for seafood sustainability.
MSC is an international non-profit organizationwhose aim is to combat unsustainable fishing.