From Water Barrier to A Bridge to Progress
China Today,May 28, 2018

Adjust font size:

Thanks to the Belt and Road Initiative, the Padma Bridge across the Padma River in Bangladesh, a dream of the locals, will soon become a reality. The bridge will connect 21 southern districts of the country with the capital Dacca, and link its northern and southern railway networks into a whole. Thus, the land route from China through Myanmar to Bangladesh will be greatly improved.

The construction feat will also boost trade and economic exchanges between India and Bangladesh, and advance the construction of the Bangladesh-China-India-Myanmar Economic Corridor to a new stage.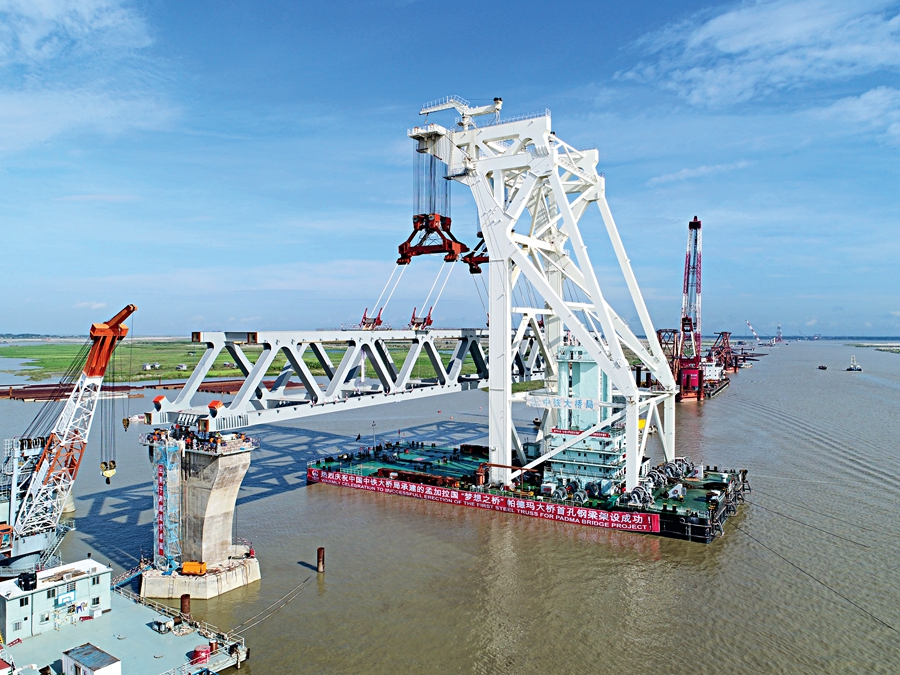 Workers erect the first steel truss of the Padma Bridge.
Chinese President Xi Jinping first proposed the Belt and Road Initiative in 2013, in which policy coordination, connectivity of facilities, unimpeded trade, financial integration, and people-to-people bonds are emphasized. No doubt, the Padma Bridge will improve connectivity of facilities among the related countries along the Belt and Road. Pushed forward by all parties concerned, the Belt and Road Initiative is seeing its cooperative results blooming, and has become an open and inclusive international cooperation platform and a well-received global public good.