Li reminds Japanese of terms in treaty
China Daily,May 11, 2018

Adjust font size: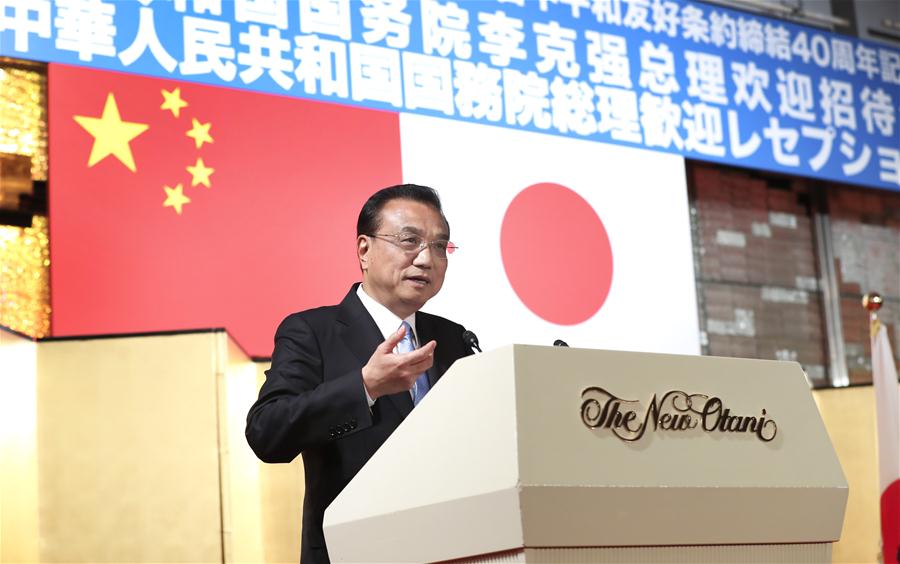 Premier Li Keqiang addresses a reception marking the 40th anniversary of the signing of China-Japan Treaty of Peace and Friendship in Tokyo, Japan, on May 10, 2018. [Photo/Xinhua]
The China-Japan Treaty of Peace and Friendship, which includes Japan's self-reflection on aggression against China and its one-China stance, is one of the four political documents both countries should fully comply with to bring bilateral ties back to the right track, Premier Li Keqiang said on Thursday.
The treaty was a milestone document for bilateral relations, confirming principles in the China-Japan Joint Declaration and the adherence to the one-China policy, the premier said at a reception that commemorated the 40th anniversary of the signing of the treaty in Tokyo.
Japanese Prime Minister Shinzo Abe, and more than 1,400 representatives from both countries participated in the event, which Li said showcased a wide range of common interests shared by the two countries.
Over the past 40 years, bilateral ties made productive achievements guided by principles set in the treaty, despite twists and turns, Li said. Ties can move back to the right track because of the spirit and fundamental principles set in the four political documents, he said.
Both countries should comply with the treaty to increase friendship, said Li, who called for learning from history and facing up to the future, while keeping high-level exchanges between the two neighbors.