Preserving and Honoring Beijing's Hutongs
China Today by Degen Hill,April 20, 2018

Adjust font size:

BEIJING'S hutongs (胡同), an old-style city alley or lane, are one of the most distinctive features and must-see attractions in China's capital. The hutongs are residential neighborhoods which still form the heart of old Beijing. As China continues to move forward with its break-neck speed of development, many people are focused on keeping up with the development while still preserving the traditional architecture of Beijing. As early as 2012, remarkable restoration projects in the city's historic hutongs, which are often cramped courtyard-style housing with few facilities, are seeing the creation of contemporary homes, and modernized cafes, wine bars, and hotels.




Plugin House




Mrs. Fan grew up in a hutong in Changchunjie neighborhood community. However, later in life she moved into an apartment block in a suburb with her parents, which left her with a four-hour commute to work. Wanting to move closer to her job in the city but struggling to find affordable modern accommodation, in 2016 she asked People's Architecture Office (PAO) to overhaul her childhood home with its plugin panels. The architects had previously developed this system of prefabricated panels as an affordable and temporary way to bring the ageing structures of the city's hutong districts up to modern standards. The Courtyard House Plugin started as a government pilot and is still the only example of residential regeneration done in scale in a hutong neighborhood. Having worked on over 20 plugin houses so far, all have received considerable support from the government. The project also deals with issues of architectural preservation and infrastructural upgrading. Mrs. Fan's custom-designed house consists of a living room with skylights on both sides and a roof deck, giving her a private social space.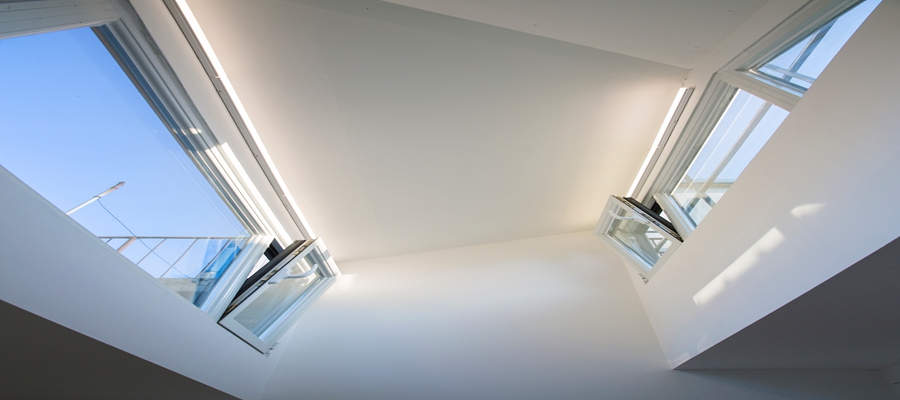 PAO's proprietary prefabricated Plugin Panels makes the plugin house very affordable. The panels used in this type of house are waterproof, insulated, and attach to each other with an integrated lock, allowing people to construct a home within a day. The company stated they are currently building plugins across China in historic urban locations, in rural locations, and in urban villages – they've built them inside buildings, on top of buildings, and as free-standing buildings, all suiting the unique needs of their clients.
"The affordability of the plugin house, 30 times less than the cost of buying a typical apartment, made moving back to where Mrs. Fan grew up a practical reality," said PAO. "The living standard and energy efficiency of a plugin equals or exceeds that of new apartment towers," they continued, "and her daily commute to work is now reduced from four hours to one."