Vitalizing China's Rural Areas
China Today by Zhang Lijuan,April 20, 2018

Adjust font size:

As China's reform and opening-up drive steers into its fifth decade, the country released the Opinions on Implementing the Rural Vitalization Strategy, mapping out the policy blueprint for speeding up modernization of agriculture and rural areas in a socialist way with Chinese characteristics.




The Opinions called on the whole Party and all sectors of the country to advance the comprehensive upgrading of agriculture, progress of rural areas in all respects, and farmer's development in an all-around way. The rural vitalization is not only about economic development, but also related to all other aspects of the countryside, involving political, cultural, social, and ecological progress.




According to the Opinions, by 2020, the institutional framework and policy system will take shape as the rural vitalization drive makes important headway; by 2035, modernization of agriculture and rural areas will fundamentally become a reality with decisive progress made; by 2050, rural areas should have strong agriculture, a beautiful environment, and well-off farmers, rural vitalization fully achieved.




Rural Changes




As China's reform and opening-up drive kicked off four decades ago, economic system reform was also carried out in rural areas. Based on the collective ownership of land, household contract responsibility management was introduced in the countryside. The move of industry nurturing agriculture and cities supporting rural areas had brought about the rapid development of commerce, industry, and transportation in the countryside, and big changes happened in rural areas.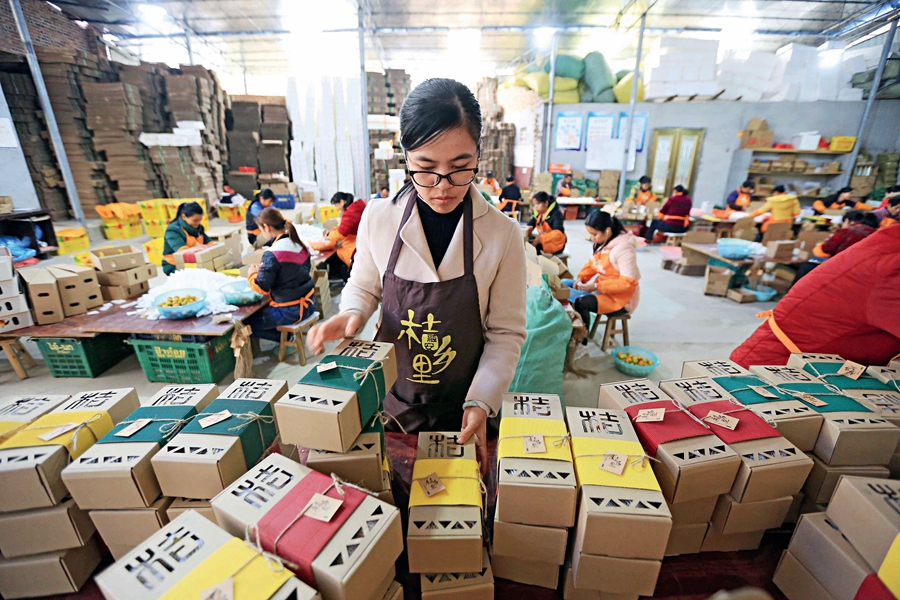 Farmers take to e-business to boost their sales of farm produce.

As farmers swarmed into cities to find jobs, their contracted land was underutilized. However, the country has not taken back farmers' land contract right, but instead extended the term of their contracts, encouraging them to transfer the management right of land. Thus farmers become shareholders and agricultural workers.
China's Rural Development Report 2017, released by the Chinese Academy of Social Sciences, lists those drastic changes that have occurred in China's rural economy and society in recent years: the narrowing regional disparity, the orderly advancement of collective property right system reform, diversification of entrepreneurs, emergence of new industry, business activities and models, rapid development of the rural land transfer market, substantial development of new and innovative rural financial institutions, village rules and conventions to regulate rural public affairs playing a positive role in maintaining rural social order and implementing national policies, and huge achievements made in the rural medical care and social security areas.
All these have laid a foundation for the formulation and implementation of the rural vitalization plan.