App aims to end residents' parking pain
China Daily,January 09, 2018

Adjust font size: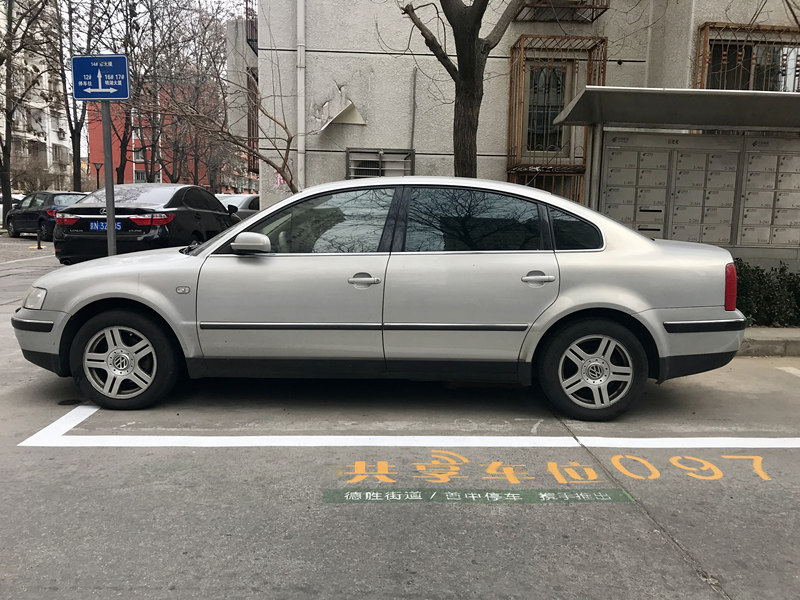 A car takes up one of the shared parking spaces in Huangsi No 24 community, Beijing, on Thursday. [Xin Wen/China Daily]
Beijing has launched its first shared parking project in a residential community, to make better use of public spaces.
Finding a place to park has long been an issue for the Huangsi No 24 community, which has 1,600 households and more than 800 automobiles, but only 400 fixed parking spaces.
"We've been trying to find ways to ease the parking problem for a decade," said Wang Bin, the community's director, who manages the subdistrict where the shared parking project was launched on Dec 29.
"Shared parking spaces provide a new way for us to deal with the difficulty of parking from inside and out."
Located beside a park and near several restaurants and shops, the community's parking spaces are frequently used by nonresidents. About six months ago, the subdistrict began charging outside cars 10 yuan ($1.50) an hour to park.
"It definitely solves part of the problem, but some residents started to complain about the inconvenience of parking and about cars outside the community taking up the parking spaces," Wang said.
Now, users can book a parking space through a mobile app and reserve a time slot. The app also guides them to the spot.
"It aims at making full use of the parking spaces - when they are available for others - in order to provide convenience for residents," Wang said.
Zhang Tao, a 22-year-old saleswoman who lived in the community for two years, applauded the project as she said the issue of parking has been a big problem.
"It's a good way to provide the shared space for parking cars," she said. "It would be better if it could be used in more public spaces to ease the problems when commuting between companies and communities."
Zhao Ting, 67, who has lived in the neighborhood for more than 40 years, said it was hard for her to walk in the community with cars cluttering the subdistrict.
"But I don't believe shared parking can solve the essential problem," she said. "Moreover, it's also hard for me to use it."
To better serve the local people, a multistory parking garage will also be built outside the gates of the community, Wang added.