Ningxia Winemakers' Challenge: Flushed with Success
China Today by Jacques Fourrier,January 08, 2018

Adjust font size:

A two-year contest with 48 winemakers from 17 nations has solidified Ningxia as China's most promising wine region. This unprecedented contest was held in the Helan Mountain's East Foothill wine region in Ningxia Hui Autonomous Region, in August.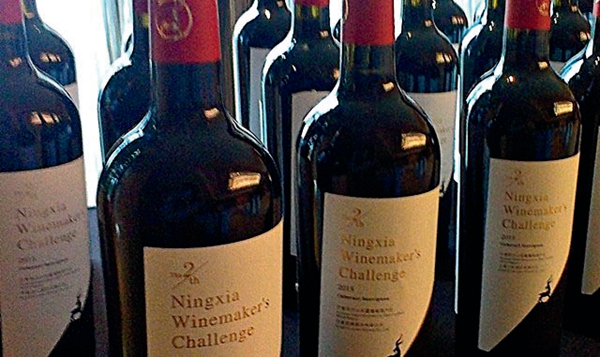 A selection of Ningxia wines tasted at the NWC 2017 in Beijing.
A panel of experts led by Ma Huiqin, a China Agricultural University professor and marketing expert, and Andrew Caillard, an associate producer of China documentary Red Obsession who helped choose the candidates from 140-plus applicants, judged the wines. They have awarded five gold medals (RMB 100,000 or US $15,000 each) and 10 silver medals (RMB 20,000 or US $3,000 each). Most of the winemakers gathered in Beijing for this finale before embarking on a China wine road show to promote Ningxia's unique terroirs.