Clean air techs shine at Bluetech Int'l Clean Air Conference
chinagate.cn,December 15, 2017

Adjust font size: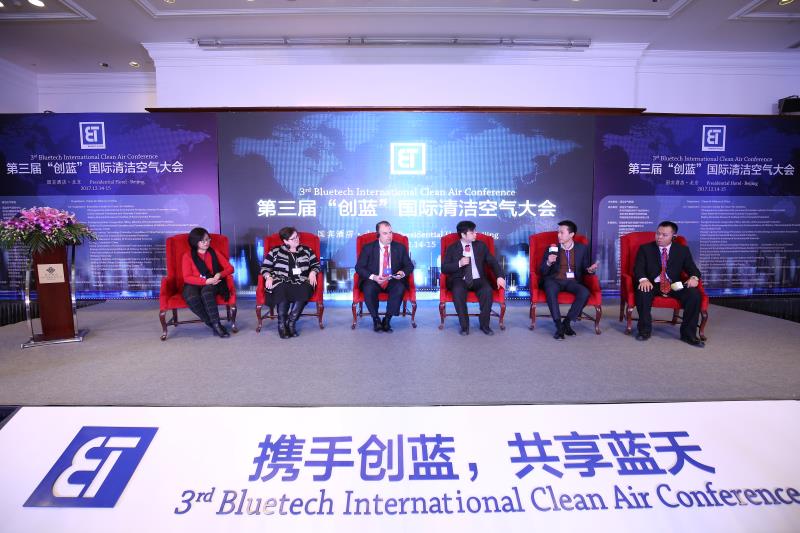 Participants discuss hotspot issues in the clean air technology market at the conference.
Over 400 participants from clean air tech enterprises, investment organizations and environmental bureaus gathered in Beijing on Thursday to discuss hotspot issues in the clean air tech market at the 3rd Bluetech International Clean Air conference.
As China is putting great efforts tackling air pollution, the clean air tech market is experiencing rapid growth in the recent years. The booming market is estimated to be worth over one trillion yuan, attracting both domestic and overseas investors.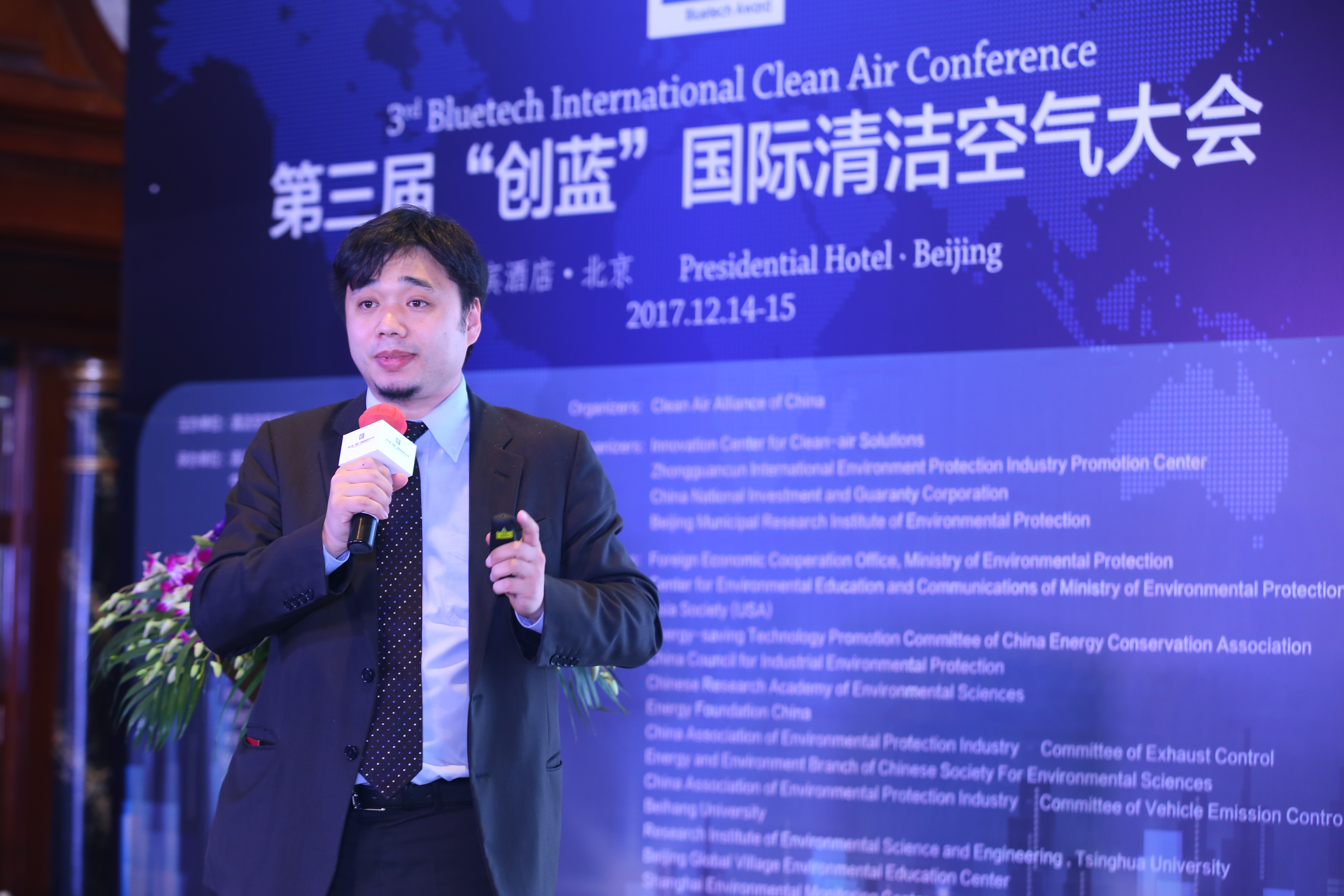 Xie Hongxing, director of the CAAC's secretariat speaks at the conference
"It's the third year of Bluetech conference. We witnessed the thriving development of clean air technologies, as well as the visible changes those technologies have brought", said Xie Hongxing, director of the CAAC's secretariat,"This year, we also set up a special forum for provincial and municipal clean air innovation management, to empower these clean tech enterprises better understand the local policies and local needs. Those direct communications enable the cutting-edge technologies better applied in the frontier of tackling air pollution."
Experts from around the world shared their experiences and trends regarding policy at the conference. From the 13th Five-Year plan for China's air quality and future policy, to the California's experience of promoting technological innovation through enhanced policies., then to the future clean tech application.
The two-day conference has four sub-forums, namely the disaggregated coal management and clean heating in Beijing-Tianjin-Hebei and northern areas, the innovative monitoring technology, clean air project financing and innovative clean air technology. The event was initiated by the Clean Air Alliance of China (CAAC), and co-hosted by the Clean Air Innovation Center, Zhongguancun International Environmental Protection Industry Promotion Center, Beijing Municipal Institute of Environmental Protection, and China National Investment and Guaranty Corporation.