Family guidebooks to support heart attack paitents
chinadaily.com.cn,December 06, 2017

Adjust font size: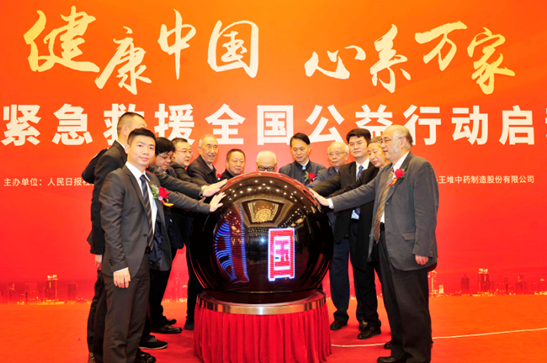 A charity program distributed 100,000 heart attack family first aid guidebooks to support 10,000 heart disease patients in Beijing on Sunday.
China is home to 290 million cardiovascular disease patients and the group is at top risk of death compared with other disease sufferers. according to a report on cardiovascular disease in China issued in 2016, the growth of hospitalization cost of Chinese cardiovascular patients has far surpassed the that of GDP since 2004.
Professor Hong Zhaoguang from Beijing Anzhen Hospital said 80% of the heart halt cases happened at patients' home and most patients would miss the first four-six golden period of first aid due to lack of the knowledge.
Geng Dezhang, former minister of health said the program is part of the national campaign of health China and aims to promote scientific and practical solutions to well-beings of Chinese people.
The program is sponsored by Jiankang Shibao and supported by the first aid association of Hunan province.