Innovations Highlighted at China Poverty Reduction Int'l Forum
China.org.cn/ chinagate.cn, May 26, 2017

Adjust font size:

The 2017 China Poverty Reduction International Forum was held on May 26 in Beijing. This event has attracted more than 100 participants from 7 countries, including officials, experts as well as representatives from international organizations, academia, business and NGOs. They had a series of in-depth discussions on how to develop poverty alleviation cases and share China's experience, in order to help other developing countries find their way out of poverty.

The theme of the forum was "Developing and Sharing Governance Solutions to Reduce Poverty". Innovative tools were introduced along with examples of successful progress. These highlighted experience in China and elsewhere from different perspectives.

The forum was co-hosted by the China Internet Information Center (CIIC), International Poverty Reduction Center in China (IPRCC), World Bank, Food and Agriculture Organization of the United Nations (FAO), and Asian Development Bank (ADB). It was jointly organized by China.org.cn, China Development Gateway, and Ada Technology (Beijing), while supported by Red Fortune (Beijing) Investment Management.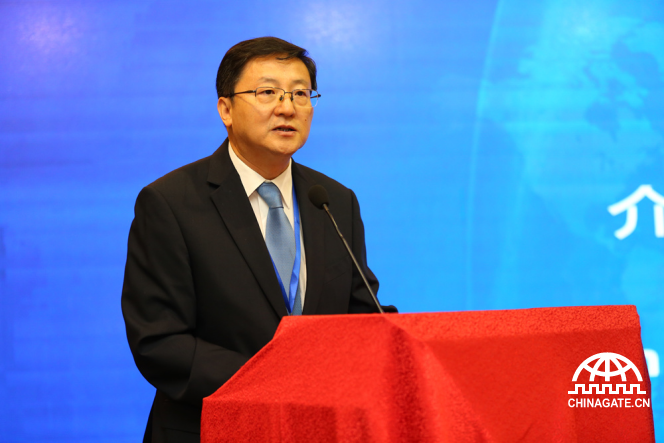 Wang Xiaohui, Editor-in-Chief of CIIC, introduced the distinguished guests.