Report: Achieving MDGs in Post-crisis Times
CnDG, June 8, 2010

Adjust font size: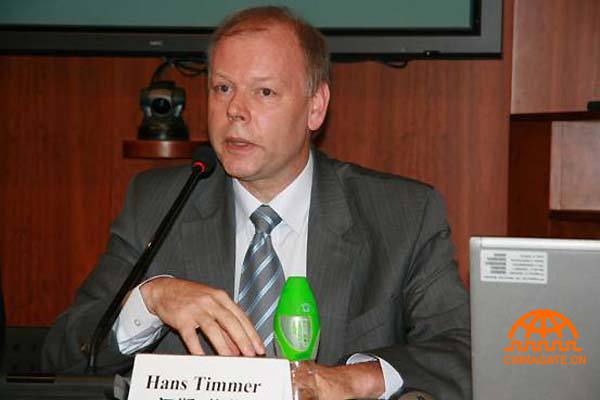 Hans Timmer, director of Development Prospects Group of the World Bank (WB), introduces the report on MDGs after the financial crisis. The WB held a press conference to present its newly released report at its Beijing Office on June 7, 2010. [CnDG by Sun Wan]
The World Bank held a press conference Monday at its Beijing Office to discuss its newly released report which features the achievement of Millennium Development Goals (MDGs) after the financial crisis.
The report, Global Monitoring Report 2010: The MDGs After the Crisis, details the developing countries' achievements towards the improvement on MDGs, and the lasting negative impact brought by the financial crisis to the developing countries thereafter.
The report states that, "The crisis will leave an additional 53 million people in extreme poverty in 2015 at the global level."
The United Nations set eight international development goals in 2000 that UN member states and other international organizations have agreed to achieve by the year 2015.
They include eradicating extreme poverty and hunger, achieving universal primary education, promoting gender equality and empowering women, reducing the child mortality rate, improving maternal health, combating HIV/AIDS, malaria and other diseases, ensuring environmental sustainability, and developing a global partnership for development.
Regaining momentum in achieving the MDGs will require compulsory reforms in developing countries and open trade relations. Hans Timmer, one of the writers of the report and also the director of Development Prospects Group of the World Bank added that continued development assistance and sustainable support from international financial institutions will be needed as well.
The report also praises China's positive role in addressing the global poverty issue. Timmer stated that "with the rapid growth in China, East Asia had already halved extreme poverty."
China has made great efforts towards realizing universal primary education for school-age children, and progress on other aspects of the MDGs as well.
However, the problem of the growing wealth gap between the rich and the poor has emerged. "The conflict is that so few people own so many assets. The government has paid attention to the conflict. It invested 71 billion yuan (US$10.4 billion) in rural areas to increase farmers' incomes last year," said Huang Chengwei, deputy director-general of International Poverty Reduction Center of China.
"The country has set up specific development plans for education, controls regarding the spread of AIDS, environmental protection and further poverty reduction guidance this year to deepen MDGs in China," said Huang Chengwei.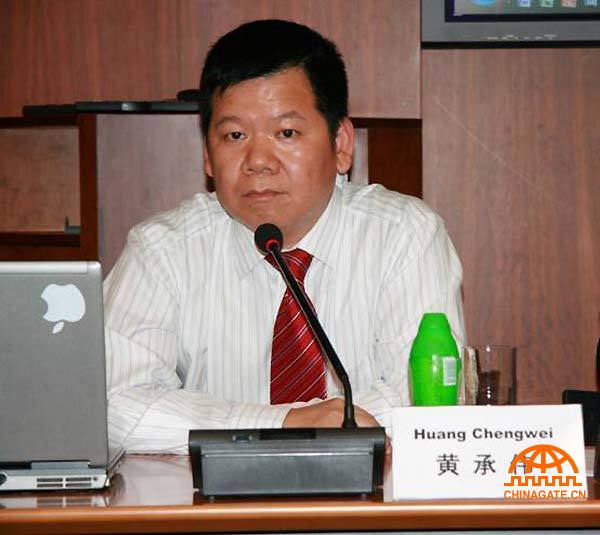 Huang Chengwei, deputy director-general of International Poverty Reduction Center of China, gives a speech on China's achievement in MDGs. The WB held a press conference to present its newly released report at its Beijing Office on June 7, 2010. [CnDG by Sun Wan]
The full text of the report is available at http://siteresources.worldbank.org/INTGLOMONREP2010/Resources/6911301-1271698910928/GMR2010WEB.pdf
(China Development Gateway by Sun Wan June 8, 2010)